Dereneville
|
Rothert Strasse 8 | Lippstadt |ZIP-Code: 59555 | Tel: +49 (0)2941 6691118
IMPRESSUM
Disclaimer
Turntables

Modulaire MKII
The optimal high-end drive.
Looking at the analysis of different
products, we came up with a
number of new ideas that did not
exist in this form before. We have
implemented these ideas and
thoughts in our ultimate analogue
drive.
A drive that takes all your wishes
into account and guarantees
perfect music enjoyment for many
decades.
Modulaire MKIII
The ultimate high-end drive
After the excellent feedback from
our Modulaire II, the next
important step was to integrate our
drive unit DAE-01SP.
This resulted in our new Dereneville
Modulaire MK III high-end drive,
which leaves nothing to be desired.





Arms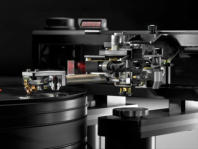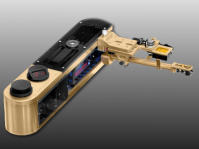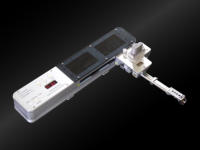 Dereneville DTT-01-C
The ultimate Lin. tracking tonearm
Our vision: to build a tangential
tonearm that excludes all previous
disadvantages and plays in the
most gentle way for needle and
sound carrier.
The result after more than 4 years
of development work: The globally
unique, active high-end tonearm
that scans your records gently and
gently with unprecedented
perfection.
Dereneville DTT-03-SL
The world's best lin. tracking
It was the wish of some customers
that we build our ultimate
tangential tonearm with another
housing variant.
The result is a shapely, globally
unique, active high-end tonearm in
a new look that scans your records
just as gently and gently.
Dereneville DTT-05
slim - strong - unreached
The DTT-05 is the compact variant
of the Dereneville Tangential -
Tonam - family. Operation with
buttons. The display is integrated
into the control panel.





Motor-units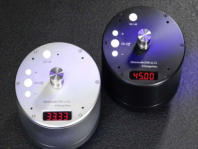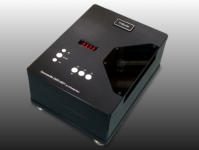 Dereneville DAE-01-CL und
neu DAE-01-CLe
The optimal output unit
Our idea of ​​making this perfect
drive even smaller with the same
performance parameters initially
seemed almost impossible, and yet
we mastered this particular
challenge.
The physical performance is
absolutely identical to the large
drive unit SP. They differ only in the
number of possibilities and
features.
Dereneville DAE-01-SP
The ultimate output unit
No known high-quality drive
approach has completely convinced
us.
That's why we redesigned the drive
from the ground up.
We had to overcome a number of
seemingly insurmountable hurdles
before our drive reached its current
status.
A tangible increase in your music
playback.
Dereneville DMS-5001
Tribute to Micro Seiki
All the functions and properties of
the DAE-01SP, including our
analogue power supply unit DPS12,
are integrated in our all-aluminum
block in Micros Seiki design.
With great respect to Mikro Seiki
Therefore the name
Tribute to Micro Seiki
Dereneville DNP-2021
A wolf in wolf's clothing
All the functions and properties of
the DAE-1 SP, including our analog
power supply unit DPS12, are
integrated in our solid aluminum
block.







Analog power supplies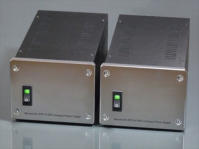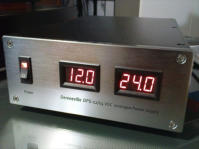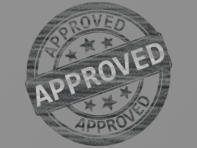 Dereneville DPS-12 & DPS-24
Single Power Supplies
Analog twin power 12V & 24V
Dereneville DPS-12-24
Double Power Supply
Analog Double Power 12V & 24V
Certificate
Prepared to go abroad
Our power packs DPS 12, DPS 24,
DPS 12/24 and the integrated
power packs in our drive units
DMS-5001 and DNP-2021 have
been certified with regard to
Japanese requirements.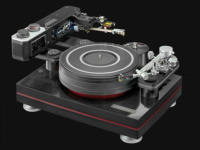 Accessoires
Dereneville Magic Mat
Developed with experience from
recording studio technology and
research knowledge from Cern, the
Magic-Mat was created to avoid
micro-resonance.
Described as outstanding by
experts in many tests. The perfect
addition to your high-end drive.
Available from HiFi specialist shops.
Further information: SWS-Audio &
Dr. Feickert analogy.
Dereneville Head Shell Mat
Even experts disagree on what is
important when connecting the
pickup to the headshell.
We ran a number of tests and
discovered the secret.
The result was this little surprise - a
product that has a great effect on
one of the most sensitive parts of
your chain. You will experience it.
It can be obtained from any high-
end hi-fi specialist shop.
Further information about SWS-
Audio, as well as Dr. Feickert
analogy.
Dereneville Strobo Disc DSD-
200
Always the right speed
Our speed measuring discs are
individually manufactured to
perfection on the latest CNC
machines and then checked.
With the included one
300 Hz flash unit
this combination becomes the
perfect measuring tool.

Accessoires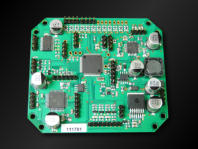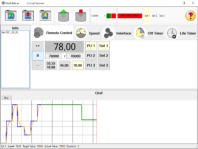 Dereneville All in One PCB
You Can Count On It
All in One PCB
You can count on it